Welcome to Top20ebooks.com


VOTE NO against the VOICE REFERENDUM

| HOME | FICTION | NON-FICTION | CHILDREN | Christian FICTION| USA West Coast WARNING| Kindle Fire|




Top 20 eBooks on Best-Selling Christian Book Titles
Find inspirational and uplifting books and kindle books with Christian theme for your daily dose of hope, faith and inspiration. Christian bookstores are full of Christian books that choosing great titles can be difficult. Let us help you make the right choice with our comprehensive list of best-selling and popular Christian e-books available on the Internet.

Through the Top 20 eBooks list, you don't have to scan and browse through the thousands of titles of Christian e-books available online. We already did the research for you about the popular and best-selling inspirational and uplifting books that you can read for your enlightenment, enjoyment, and satisfaction.


1.&nbspAtomic Habits
by James Clear
THE PHENOMENAL INTERNATIONAL BESTSELLER- 1 MILLION COPIES SOLD.Transform your life with tiny changes in behaviour, starting now. "Atomic Habits is written to transform your life with tiny changes in behaviour, starting right now. James Clear, one of the world's leading experts on habit formation, reveals practical strategies that will teach you exactly how to form good habits, break bad ones, and master the tiny behaviors that lead to remarkable results.
Atomic Habits has sold more than 5 million copies worldwide. His work has been featured in places like Time magazine, the New York Times, the Wall Street Journal and on CBS "This Morning Show".
KINDLE PRICE $13.99 PAPERBACK USED $16.00 - CLICK the book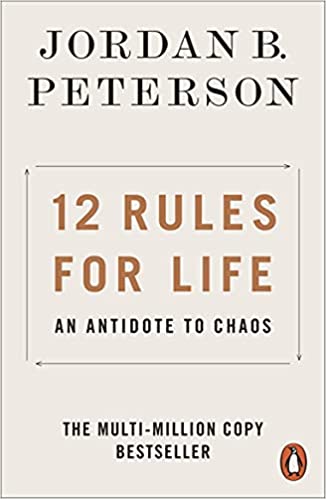 2.&nbsp12 RULES FOR LIFE
by Jordan Peterson
AN INTERNATIONAL BESTSELLER.
"12 RULES FOR LIFE is written by Jordan Peterson. Jordan Peterson has become one of the world's most electrifying and influential public thinkers. He lectures on topics ranging from the Bible to mythology to romantic relationships capturing audiences of tens of millions. His startling message is about the value of personal responsibility and his search for meaning has resonated powerfully around the world.
In this book 12 RULES FOR LIFE, he combines the hard-won truths of ancient wisdom with decades of clinical experience to provide twelve profound and practical principles, from setting your house in order before criticising others to comparing yourself to who you were yesterday, not to someone else today.
KINDLE PRICE $13.99 PAPERBACK USED $136.00 - CLICK the book
3.&nbspThe Real Dr Anthony Fauci
by Robert F. Kennedy Jr
The Real Anthony Fauci: Big Pharma's Global War on Democracy, Humanity, and Public Health "The Real Anthony Fauci The Real Anthony Fauci: Big Pharma's Global War on Democracy, Humanity, and Public Health. Pharma-funded mainstream media has convinced millions of Americans that Dr. Anthony Fauci is a hero. He is sadly anything but. He is pure evil. Dr Fauci has been right in the middle of funding "Gain of Function research" (despite repeated claims of innocence). This research has engineered an animal virus that was of no danger to humans into a potentially lethal killer virus.

As director of the National Institute of Allergy and Infectious Diseases (NIAID), Dr. Anthony Fauci dispenses over $6 billion in annual taxpayer-provided funding for scientific research, allowing him to dictate the subject, content, and outcome of scientific health research across the globe. Dr Fauci uses the financial clout at his disposal to wield extraordinary power over hospitals, universities, journals, and thousands of influential doctors and scientists―whose careers and institutions he has had and continues to have the power to ruin, advance, or reward.

Robert F. Kennedy Jr during more than a year of painstaking and meticulous research, has unearthed a shocking story that obliterates media spin on Dr. Fauci . . . and that will DEEPLY ALARM every American―Democrat or Republican and decent WORLD CITIZEN ― who cares about democracy, our Constitution, and the future of our children's health.

KINDLE PRICE ONLY $2.14 PAPERBACK USED $16.00 - CLICK the book
4.&nbspJesus Calling
by Sarah Young
Missionary Sarah Young shares uniquely inspired spiritual insight in memorable, thought-provoking daily devotionals. "Jesus Calling" is written from Jesus' point of view. Jesus calling is a excellent and awesome Book! by missionary Sarah Young. Over the years I have read many devotional books, but Jesus Calling is certainly up there with the best! I enjoy starting my day reading her book. No wonder, over 1 million copies have been sold. We look forward to what God is speaking to us about when we read through the Bible and this book. Each devotion is reasonably short, that is only a few paragraphs long, but the message is punchy and valuable.
"Jesus Calling" is written from Jesus' point of view in a touching first-person format that enables readers to experience the Lord Jesus speaking directly to them through scripture. Sarah Young has written it from God's perspective written to us his children. "Jesus Calling" addressed themes that are current in my life: trust, fear, and closeness to God. There are also references to where to go in the Bible and it's important to read the passages that the message came from. You may wish to keep copies of this book to give as gifts as God lays it on my heart. We are sure you will not be disappointed by this "Jesus Calling".
KINDLE PRICE $8.60 USED PAPERBACK $1.30 HARDBACK $7.41 - CLICK the book
5.&nbspFive Love Languages
by Gary Chapman
Over one (1) million "Five Love Languages" books have been sold and for good reasons. The book has helped many marriages across the World. Dr Chapman says "People express and received love in different ways". Dr Gary Chapman identifies these as the five languages of love. If you express your love in a way your spouse doesn't understand, he or she won't realize you're expressed your love at all."
"The five languages are Quality Time, Words of Affirmation, Gifts, Acts of Service and Physical Touch."
The Publisher states " In this new edition of the five love languages, you will find a couples guide to help you work as a team. Before you'll know it, you'll learn to speak and understand the unique languages of love and effectively express your love as well as feel truly loved in return." Perhaps your husband or wife really needs to read this to re-invigorate your tired and/or loveless marriage.

Highly valuable. An easy read with excellent examples included to demonstrate Dr Chapman's advice. This book is worth it's weight in gold. We give this book a 5 star rating.
MP3 $8.26 Paperback $5.99 to BUY - CLICK THE BOOK.
Buying from Christianbook.com - click here Best PRICE $9.02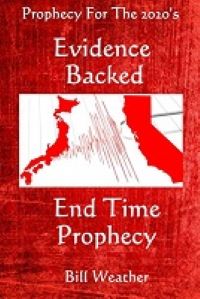 6.&nbspEvidence Backed End Time Prophecy: Prophecy for 2020
by Bill Weather
Bill Weather lays out quite the evidence to believe radical prophecy is coming very soon; foretold the 2020 covid crash, even to the very peak day
of the shutdown (proven at crashforetold.blogspot.com) 2 years before it happened, in 2018; anointed with 55+ dreams and visions; supernaturally
revealed prophecy at www.2020sprophecy.com; with backing miracle answered prayer; reveals what will happen in 2022; foretold October 2016 vision of Trump
winning, but his presidency would be a tare or ripping of the nation. Ten (10) signs leading to the California mega quake and when it will happen;
when to expect WW3, the US vs Russia & China; stubborn 7 year pattern of economic chaos and what's coming at the next 7th year in Sept/Oct 2022;
specific prophetic information with multiple confirmations, that will make this the best selling prophetic book this decade, look obscure; 14
evidences to the 2nd coming of Christ 2027-2031 and the 6,000th year doctrine, obscured from the dark ages, but taught in the early church, that
is now being revealed in these times, direct from your bible; simple to understand chronology straight from the Bible, showing the 6000th year is
almost here! No fluff and long winded sermonizing. This book is seriously condensed with charts, numbers and evidences. This is fast moving and will
give you insights about the future. Well Done Bill Weather. Certainly worth a read.!
KINDLE PRICE = ZERO $$$ PAPERBACK $17.88 - To BUY Click the BOOK.
7.&nbspTotal Money Makeover
by Dave Ramsay
Dave Ramsey has now written his most popular book called "The Total Money Makeover." This book has been revised and updated and is called the new Classic Edition and was released on in September, 2013. This is a"New York Times." strong selling book and to may knowledge has sold over 4 million copies and changed the financial future of many people. Certainly worth a read!
From the publisher
"With this advice, you'll learn how to get out of debt and change your family's tree forever through seven organized, easy-to-follow steps. Plus, you'll read more than 50 real-life stories from people just like you who have followed these principles to win with money."
MORE EXPENSIVE from Christianbook.com
KINDLE PRICE $10.75
USED HARDBACK ONLY $2.00 - To BUY Click the BOOK
8.&nbspThe Harbinger
by Jonathan Cahn

The book "The Harbinger" is certainly a best seller and is generally rated as a 5 star on Amazon. Jonathan Cahn leads "Hope of the World" ministries in the US. A Harbinger has two meanings:
(1) a person who goes ahead and makes known the approach of another and (2) anything such as a sign or indicator that foreshadows a future event
Information from the publisher
"Is it possible…that there exists an ancient mystery that holds the secret of America's future?
That this mystery lies behind everything from 9/11 to the collapse of the global economy?
That ancient harbingers of judgment are now manifesting in America?
&nbsp&nbsp&nbsp&nbsp&nbsp&nbsp&nbsp &nbsp&nbsp&nbsp&nbsp&nbsp&nbsp&nbsp &nbsp&nbsp&nbsp&nbsp&nbsp&nbsp&nbsp &nbsp&nbsp&nbsp&nbsp&nbsp That God is sending America a prophetic message of what is yet to come?


The Harbinger book opens with an appearance of a man burdened by message. This message is passed on by a mysterious figure called The Prophet. The Prophet gives the man nine seals. Each seal contains a message about America s future. As the man tells of his meetings with the Prophet, the mystery behind each seal is revealed. As the story is told, each revelation becomes another piece in a larger puzzle.
Judgement is certainly coming on America but many other Nations on the earth are in exactly the same state of Judgement including Europe, United Kingdom and much of Asia who have rejected the authority of God and His Laws. Certainly an exciting read.


Buying from Christianbook.com - click her BEST PRICE $7.59

KINDLE PRICE $3.98 - To BUY Click the BOOK
9.&nbspI am a Church Member
by Thom Rainer
"I Am a Church Member" discusses the attitudes and the responsibilities of members of a Christian church. Thom Rainer addresses in detail what congregations should really be focusing on in their church. That is (1) praying for church leaders, (2) being a functioning member, (3) treasuring church membership, and much more.
Important Review by Michael Catt who is Senior Pastor of Sherwood Baptist and Church Executive Producer of Sherwood Pictures.
The book "I Am a Church Member" is a resource that is long past due. It is simple, yet profound. We intend to use it at Sherwood in our Sherwood Story class and new member orientation. This book is a must read if you want your members to understand what it means to be committed to a local church. Read it and then buy copies for potential and new members. It will impact church health and help you close the back door."

Hardback $9.98 KINDLE PRICE $2.80 - To BUY Click the BOOK.
10.&nbspThe Mystery of the Shemitah
by Jonathan Cahn
Jonathan Cahn shares uniquely inspired mystery. "The Mystery of the Shemitah" is written from Cahn's point of view.
Expanding on a mystery introduced in his bestseller The Harbinger, messianic rabbi Johnathan Cahn explains the prophetic significance of the "Shemitah." This is a recurring Sabbath year prescribed by the Torah (the Jewish Bible).
Cahn explains how the ancient 7-year milestone is connected to world history. He includes the events of the
Great Depression, September 11, and possibly the future fall of the United States of America. 288 pages long.


KINDLE PRICE $9.79 click the book
11.&nbspJesus Today - Experience Hope Through His Presence
by Sarah Young
"Jesus Today" is written from Jesus' point of view. Again Jesus Today is a excellent and awesome Book with thought-provoking daily devotionals.Again missionary Sarah Young does not dissappoint me.
Information from the publisher
Beloved missionary, Sarah Young, shares another deeply spiritual devotional to help readers grow in grace, hear from God, and walk with Jesus Today. Her first book, the acclaimed bestseller, Jesus Calling®, was born after years of writing in her prayer journal and feeling led to write down what she believed God was telling her. Gradually, her prayer journal turned from a monologue to a dialogue. Knowing that her writings were not inspired as Scripture is, this process still helped her grow closer in her walk with God. In Jesus Today, readers will be renewed with a deeper sense of hope as Sarah shares this about her spiritual journey in writing the book: "When I began writing Jesus Today, I was deeply discouraged by the failure of many months of intensive medical treatment to improve my health. However, the longer I worked on the book - focusing on finding hope in Jesus--the more hopeful and encouraged I became."
** Each devotional piece is written in such a way that Jesus is the first person speaking. At the end of each session, several verses from the Bible are listed to aid the reader and strengthen the theme of Sarah's message to us. In addition points are placed in italics for readers to pay notice to. We are sure you will be equally praiseworthy of this book.
Buying from Christianbook.com - click here $8.48 BEST
KINDLE PRICE $7.96 - To BUY Click the BOOK
12.&nbspFour Blood Moons
by John Hagee
A truly fascinating book "There will be signs in the sun, in the moon, and in the stars. Now when these things begin to happen, look up and lift up your heads, because your redemption draws near." Luke 21: v25a & 28. It is rare that Holy Scripture, science, and history align with each other, yet the last three series of Four Blood Moons have done exactly that. Are these the "signs" that God refers to in His Word? in Joel 2 verse 31. If they are, what do they mean? What is their prophetic significance to us in the last days ? In this riveting book, New York Times best-selling author, Pastor John Hagee, explores the supernatural connection of certain celestial events to biblical prophecy and to the future of God's chosen people (the Jews) and to the nations of the world. As with Christ's birth, God controls the sun, the moon, and the stars to send our generation a signal that something big is about to happen. The BIG question is: Are we watching and listening to His message?.
"Four Blood Moons" is a great read. If the book is indeed prophetic we can expect some BIG events associated with Israel in the next 18 months.
Buying from Christianbook.com - $8.39 click here
Paperback $9.44 KINDLE PRICE only $3.13 - To BUY Click the BOOK
13.&nbspHeaven is for Real
by Todd Burpo
A little boy's astounding story of his trip to heaven and back. When Coulton Burpo made it through an emergency appendix operation, his family was overjoyed at his miraculous recovery. What they did not expect, was the story that emerged in the months that followed – a story as beautiful as it was extraordinary. This true story details Coulton's trip to heaven and back.
With disarming innocence and the plain spoken boldness of a child, Colton speaks about meeting long departed family members. He describes Jesus, the angels, how "really, really" BIG God is. How much God loves each one of us! Retold by his father using Colton's simple words, Heaven is for Real offers a glimpse into a World that awaits us, where as Colton says, "Nobody is old and no-body wears glasses."
Heaven is for Real is a New York Times Bestseller and will certainly change the way you think about eternity, offering the chance to see, and believe, like an innocent child. "Heaven is for real" is a very worthwhile read with some exquisite moments and a thoroughly enjoyable read.
KINDLE PRICE $9.06 To BUY Click the BOOK
14.&nbspGood Call
by Jase Robertson
As we look closer at the Robertson family you can discover the substance and solid nature of these well-known TV characters. In this special book, Jase Robertson gives us a powerful and deep look behind his funnyman exterior.
Jase talks at length about stories of his life in the Robertson family and epic tales of hunting all kinds of animals. A reader will get an inside look at Jase's personal faith in the God the Creator of the outdoors. Clearly something he dearly loves and enjoys.
KINDLE PRICE $15.96 Hardcover $18.19 - To BUY Click the BOOK
15.&nbspInstinct
by T.D. Jakes
REVIEW by Debra L. Lee (Chairman & CEO, BET Networks)

"T.D. Jakes has taken his trademark teaching from the pulpit and delivered it straight to readers in the pages of this inspiring book. He¹s a spiritual leader, humanitarian and educator who has a special talent for bringing out the best in others. 'Instinct' provides practical advice that will inspire many to embrace a new path on their way to leading extraordinary lives."
Instinct is a truly interesting and great book to read, that's why we included it in our Top 20 Christian eBooks list. Get your own copy now!
Amazon paperback $12.80 - To BUY Click the BOOK
16.&nbspMiss Kay's Duck Commander Kitchen
by Kay Robertson

Kay Robertson (married to Phil) is the sassy, country-cooking matriarch of the Robertson clan and star of A&E's "Duck Dynasty." She dishes up her fabulous recipes and stories in the mouth watering family cookbook entitled Miss Kay's Duck Commander Kitchen: Faith, Family & Food - Bringing Our Home to Your Table.
Dishes range from fried chicken to fried frog legs to sausage gumbo to buttery biscuits to red beans and rice dishes. Miss Kay is a master of the home cooked meal. She has much experience cooking ever since she was a little girl, perfecting her skills during many years of practice with the Robertson family. She now shares her wonderful meals, drinks, mains and desserts and her attention to detail and love shows up in every recipe.
The family unit is of primary importance to the Robertsons. This means each part of Miss Kay's Duck Commander Kitchen book is organized around different family members and some special events. The book also includes insider stories and colourful dinner table conversations. These will keep you laughing. Miss Kay also reveals the favourite recipes of each of the Robertson men and their spouses. It also covers the well known meals she cooks for extended family, friends and church members. This book has more than 100 recipes with many beautiful full colour photos. Pictures of the Robertson family are also added in the 256 page book. Bible scriptures are also detailed throughout Miss Kay's Duck Commander Kitchen. book.

"Miss Kay's Duck Commander Kitchen" has some great recipes you may like to try.

KINDLE PRICE $10.49 - To BUY, Click the BOOK

Buying from Christianbook.com - click here
17.&nbspThe Duck Commander Devotional
by Alan Robertson
This is a 365 day devotional book and reveals the heart and faith of this much-loved US family from the hit US TV show Duck Dynasty. The Robertson clan has a flair for home town wisdom and wholesome family values. Ceratinly this family have appealled to many Americans. Loyal fans of the Duck Dynasty family will love this collection of inspirational messages for every day of the year, January to December. Family patriarch Phil and matriarch Kay as do their four sons Willie, Jase, Jep, and Alan and their beautiful wives contribute to the book. Everyone in the Robertson clan contributes to this heartening guide. You will also read about Martin, Godwin, and other "mountain men" as they share their personal lives and their faith encouraging and inspire readers of all ages.
Al, the oldest son and former pastor has compiled this valuable devotional book. The content in each devotional includes a brief message, a passage from the Bible and then a prayer. The messages are truly motivational, but they also contain characters' well known wit and revelations of their personal faith journeys. This is an ideal companion for Duck Dynasty fans, those that enjoy the outdoor and readers who truly want to grow in their faith in Jesus. The Duck Commander Devotional is recommended to lift you up enthuse you in your own Christian walk. Another favorite Christian title from Top 20 eBooks!
Hard $10.60 / KINDLE PRICE $11.23 -To BUY Click the BOOK
Buying from Christianbook.com - click here
18.&nbspI Declare - 31 promises to Speak Over Your Life
by Joel Osteen
Joel in "I Declare"clearly identifies that "The words we speak set the course for our life. If you want to know what you're going to be like in five years, listen to the words you are saying about yourself today. "I Declare" will help you to take charge of your future life and be more astute and wise about the words you use. Joel Osteen's book "I Declare" is filled with 31 written declarations, one for each day of the week. By declaring these declarations using your faith, you can change your life for the better. God's Word is a powerful two edged sword. (see Hebrews 4 v 12). Make declarations backed up by God's Word and watch your situation and surroundings change in exciting ways. Forget the past and move forward to a promising and great future from the fruit of your positive words. God is with you and wants the best for you.!
Great book.
Paperback $4.95 KINDLE PRICE $10.49 - To BUY Click the BOOK
19.&nbspHappy Happy Happy
by Phil Robertson
The book "Happy, Happy, Happy" describes the interesting life of Phil Robertson, the original Duck Commander and "Duck Dynasty" star. The book starts in his childhood and describes his life through to commencement of the family business. Early on, Phil played football for Louisiana Tech University as NFL bound quarterback in addition to completing a Master's degree in English. But Phil's passion for duck hunting and dreamed of living the simple life off the land. Phil got off track for a while but gave his life to God and this was a turning point. Phil invented a duck call that commenced a fantastic journey allowing him and his family to live off the land. This book helps me believe that there are still good people in the World that choose the right way to live and that God is prepared to rescue us even if others see us or we judge others as being on a downward spiral. Certainly an entertaining and worthwhile reading experience.
Buying from Christianbook.com - BEST price click here
KINDLE PRICE $15.99 - To BUY Click the BOOK
20.&nbspThe Jesus Storybook Bible
by Sally Lloyd Jones
The book "The Jesus Storybook Bible" tells the story underneath all the stories in within the Bible. At the centre of the Bible's stories is baby Jesus. The Son of God. This child is God's gift to the World and upon Him everything depends. Every story is a precursor from the Old to the New Testament. Noah to Moses and then onto King David. All the stories in the Bible point to Jesus Christ who's life is documented in the New Testament.
Information from the publisher
"This multiple award-winning storybook Bible was created to encourage children to discover for the Bible."

Let your children learn about the Bible as young as they are. Top 20 eBooks recommends this title for children who wish to learn about the life and story of Jesus.



As Don was driving home from a minister's conference in a small Ford Escort, Baptist minister Don Piper collided with a semi trailer truck that crossed into his lane. He was pronounced dead at the scene. For the next 90 minutes, Don Piper experienced heaven where he was greeted by those who had influenced him spiritually. He hears wonderful music and feels true peace.

Back on earth, a passing minister who had also been at the conference is led to pray for Don even though he knows that Don is dead. Don Piper miraculously comes back to life and the bliss of heaven is replaced by a long and painful recovery. His faith in God was severely tested during this period as Don faced an uncertain and grueling recovery. For many years Piper kept his heavenly experience to himself. However after mch thought friends and family convinced him to share his remarkable story about his 90 minutes in heaven.

Now Don shares his life-changing story with you. 90 Minutes in Heaven offers a glimpse into a very real dimension of God's incredible love. It encourages those recovering from serious injuries and those dealing with the loss of a loved one. Don's experience dramatically changed his life. I'm sure his book will also change your life.

KINDLE PRICE $10.60 - To BUY Click the BOOK

Affiliate Disclaimer
It should be noted that we may receive commissions when you click some of the links we feature in the Top 20 eBooks website and make your purchases. Nevertheless, we maintain the objectivity of our Christian e-books reviews and comparisons. We make a conscious effort to keep you educated with fair and balanced information and evaluations so that you can make better decisions for yourself.